AutoSelect - Modifiers
Home
-›
Support
-›
Menus
-› AutoSelect
Overview: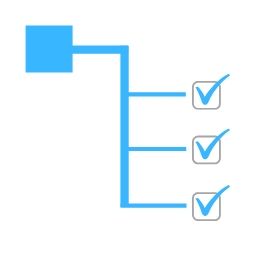 Auto-Select Modifiers
By default, modifiers need to be manually selected before hitting the "Add" button. The "AutoSelect" option enables automatic selection of modifiers.
Auto selection speeds up ordering when modifiers are required as standard.
e.g. A pizza with a set number of toppings etc.
The below graphic shows a "Pizza Supreme" button with auto-select modifiers:
Pepperoni
Peppers
Onions
Sausage
Mushrooms
Anchovies
Pineapple
Extras
Manually selected modifiers can be mixed in and used for up-selling or specific requests.
e.g. "Extra Hot!".
How to set up auto-select modifier items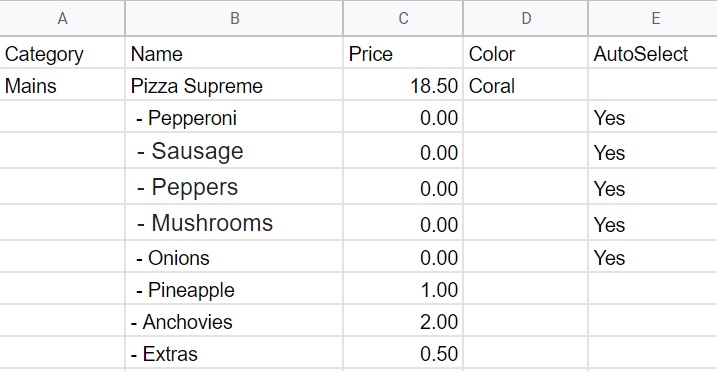 Menu Spreadsheet with Auto-Select
---