Home
-› Kitchen Display System
Paper-less Kitchens
Bump Screens
Kitchen Display Systems (KDS) shown here, are natively built into SplitAbility and operate without any configuration.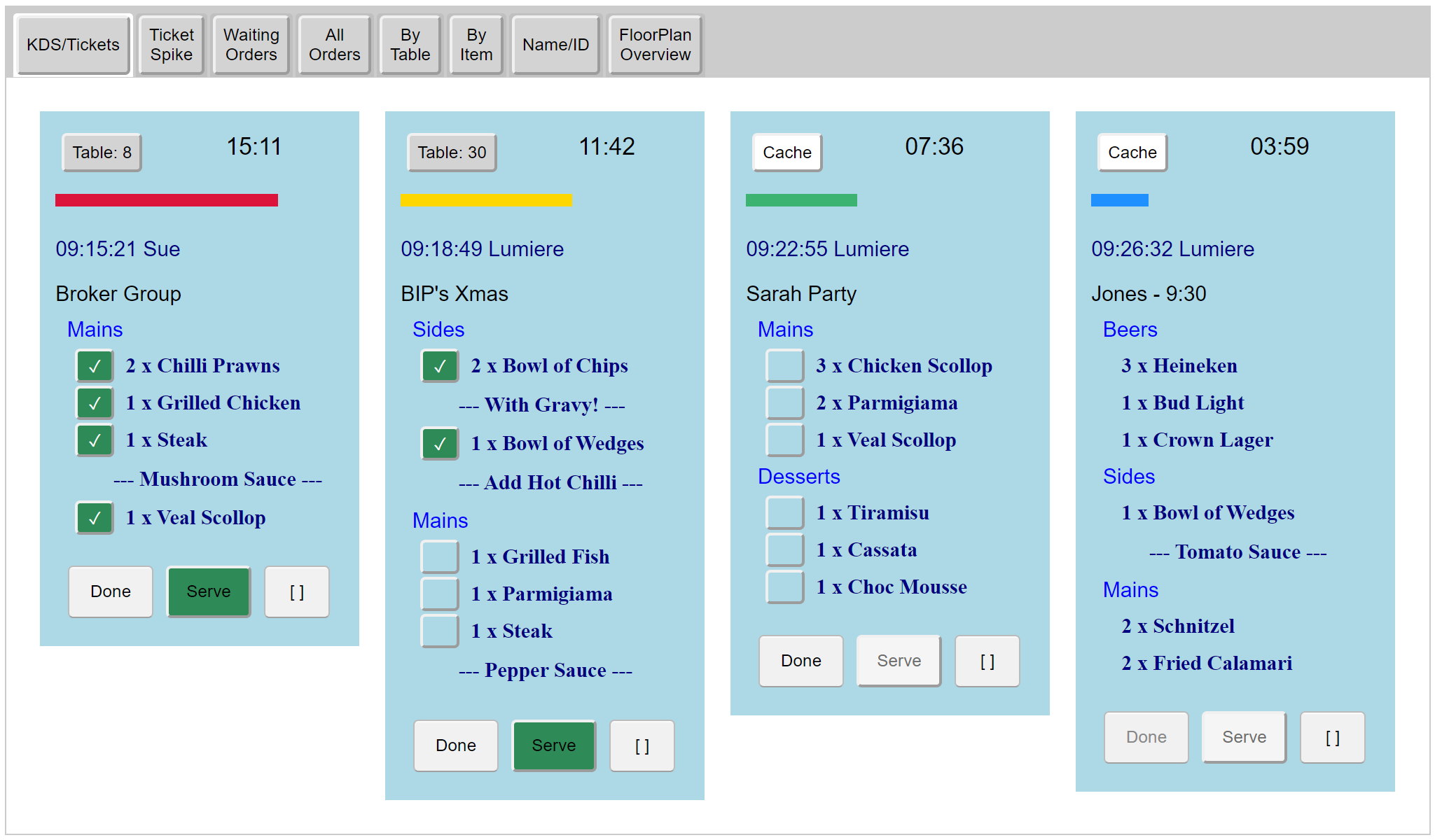 Any screen device can view KDS tickets.
Video of a KDS in operation
KDS in operation
Paperless equals environmentally friendly
Benefits:
No lost tickets - the virtual spike holds all orders
No unreadable tickets - all orders in double size text


Retrieve any ticket that is accidentally cleared
Improved service times


Category selection on a per screen or per station basis
Faster operation - instant updates
Save on back of house operational costs
Get it right every time
Mistake free operation
View only the categories required
Ticket expansion - show which tickets have been started


Ticket timer - show how long the order has been placed


Graphical time fuse on all tickets


All cleared orders can be viewed on the virtual spike


View the entire days order history


Heads up on what's coming!
Lower cost of operation
Monitor mounts
No physical kitchen printers required


Save on printer paper costs


Run as many screens as required, specific categories show on the screens required


A cleaner & greener solution


Monitor mounts